By Ayee Macaraig
Rappler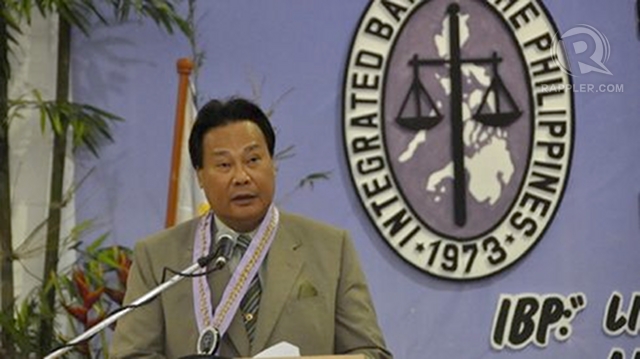 'HIS WORDS.' The prosecution is using a decision penned by Chief
Justice Renato Corona to argue that he should have declared The
Columns property back in 2004. File photo from the Supreme Court
website.
MANILA, Philippines – Back in February 2010, when Renato Corona was still Supreme Court Associate Justice, he penned a decision on the sale of land and the payment of an outstanding loan.
"Article 1498 of the Civil Code provides that, as a rule, the execution of a notarized deed of sale is equivalent to the delivery of a thing sold," Corona wrote in his ruling in Raymundo S. De Leon v Benita T. Ong.
Two years later, Corona's decision again becomes relevant with the legal debate in his impeachment trial as Chief Justice. At issue is the condominium unit that he and his wife bought in The Columns, Makati in 2004, and why he declared this only in 2010 in his Statement of Assets, Liabilities and Net Worth (SALN). (See SALNs of Chief Justice Renato Corona.)
In a legal memorandum submitted last month, the prosecution cited Corona's very own ponencia in arguing that the Corona couple assumed ownership of the property in 2004 because a deed of absolute sale was executed in their favor that year.
Corona's lawyers, though, have a different view. They said that a deed of sale does not automatically mean the delivery of the property is complete.
With the issue again discussed in the trial, Rappler revisits the legal memoranda of the defense and prosecution panels on ownership, and questions on other properties of the Chief Justice.
Read the full story >>  Is Corona contradicting self in SALNs?